Enabling Phil&Move
Daniel and Akindele were high school friends who had always talked about running a start-up together. Phil & Move was incorporated in 2013, and a year later approached D'Mastermind to take on the branding and marketing of the business.
The Back Story
During the first brainstorming session we went back to the business case and asked ourselves "why does Phil & Move actually exist?" and it became apparent that the team did a lot more than simple moving goods from A to B. Daniel was so blown away by the Phil & Move vision that he hopped on board as a partner.
The Process
Fundamentally, we wanted to take the stress out of the moving process and attempt to make it an enjoyable experience, so we put ourselves in the customer's shoes and realised that moving is a big deal!
Our customers are trusting us with their lives, their hopes and their dreams, so it became crystal clear that customer service should be at the heart of our business with specific attention placed on – safety, efficiency, reliability and transparency.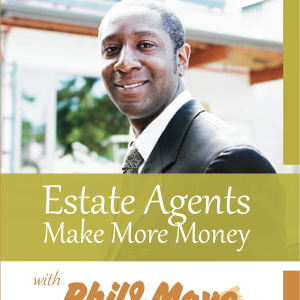 Enablement
In an effort to distinguish Phil & Move from the negative 'man with a van' connotations, we began building trust by simply letting our business values do the talking. Brand strategy plays a significant part in the formation of our customer experience.
Phil & Move's business values informed everything from the brand logo & collateral to the web design and staff uniforms. We made certain to apply the same attention to detail to all the visual tools we used, from the very first email our customers receive, to the house warming gift we present them with upon our departure. We've also enabled our customers to drive the entire process themselves with our easy-to-use online tools.
We meet regularly with the Phil & Moves team to ensure they too embody our company culture and values. E.g. we implemented a culture of defined lunch breaks for the moving team, which is somewhat of a phenomenon in an industry where the status quo is to treat workers like work horses.
Growth
As our business and client base grew, our work ethic began to precede us and we've seen the negative narrative begin to re-write itself over the past 2 years. 100% of our jobs come from referrals.
Our shared interest for doing a job and doing it well, really is what drives us and empowers our team. Client testimonies show that the positive customer service experience starts right from initial word-of-mouth referral, and is sustained through to the completed job.
We created a friendly email marketing tone and in the past year we have executed over 60+ jobs across Lagos and are now vendors of several corporate bodies including Heritage Bank, Bell Oil and Gas and many more.