Enabling MaaMee Foods
Maamee is a family catering and hospitality business birthed from the compassionate exemplary love of a mother.
The Process
We knew that making a difference will mean us helping Maamee Foods build a great and consistent brand and customer service experience. After extensive research we determined the appropriate brand position and created strategies that will help Maamee connect with the market and gain optimum value.
The Brand
Extensive consumer research helped us map out the key brand experiences which customers would enjoy and return for. We developed their brand identity: designing the brand manual, tone of voice, logo standardization, product packaging, brand collaterals (Uniforms, chef hats and more)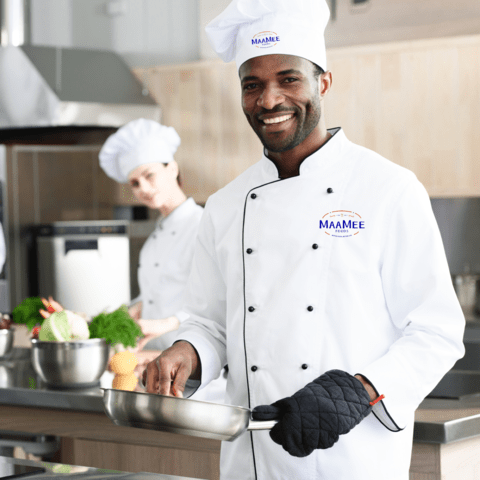 Enablement
Once we were able to position Maamee Foods right, our next step was to focus on customer engagement and retention tactics, we gathered data through surveys to help us understand Maamee's customer better and improve the overall customer experience.