Enabling LASWA
Although LAWSA has existed for many years, the organisation is going through somewhat of a brand rebirth, and they called on us to take on the challenge.
The Back Story
LASWA engaged us because someone within the team saw some of our past work with APC presidential campaign and recommended us for the job.
Our remit was to help change people's minds and ultimately shift overall public perception about traveling across Lagos via its water ways. Yes…we know, no easy feat. But this is a prime example of type of work we love – projects that involve influencing behavioural change and galvanising the public for good, which in this case means enlightening the general public about river boat travel, safety and awareness.
The Process
The first step was to meet with the LASWA team, a new team of young Nigerians with a positive vision of what our Lagos waterways should look like.
We obtained the goals and vision, but also picked up on other truths and insights from the non-documented, off-the-cuff comments – which really helped us understand their challenges and really speak their language.
After the pitch Dami Famakinwa, LASWA Secretary, sent us a text saying "If we're this good, then we must be expensive". They said they didn't know these type of services existed in Nigeria, and after a short while he told us the MD loved the work we presented and wanted to know when we could start.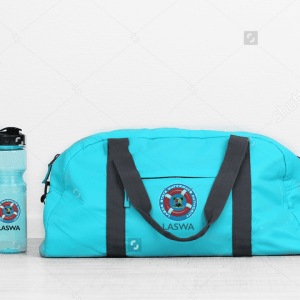 Enablement
We ascertained that the LASWA team needed to take hands-on, personable approach with the general public. Given this is a long-term project, the primary focus of the initial phase was to engage the general public in a genuine and approachable manner via social media.
Our initial drive was also largely internal, it involved branding the mission and developing it from a manifesto to demonstrating its tangibility, thereby enabling internal teams within the organisation to visualise the ultimate goal.
Growth
We engaged over 1 million Lagosians via social media.
We helped LASWA establish and set-up a long-term plan of action, a plan that will genuinely enable them as a unit and influence behavioral change over a period of years, essentially enabling them steer and manage public perception over time. We've only just begun, the LASWA story is still being written…so watch this space.