Enabling Ice Cream Factory
The owners of the Ice cream Factory contacted us through a colleague referral. They had recently done a full brand identity overhaul and re-design and needed help with their Brand Communications Strategy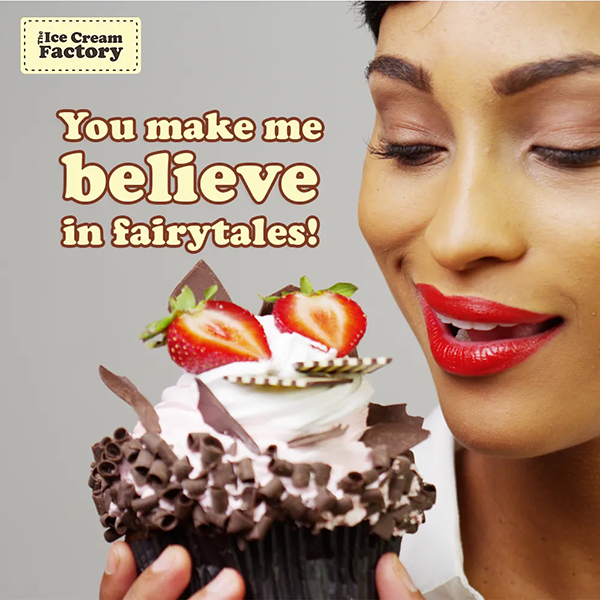 The Back Story
The story would be incomplete without first talking about the ICF's founders, a Nigerian couple, whose passion drove them to set up, what was to become Lagos' only premium ice-cream store.

Since inception, the brand has grown and become well-loved among its audience and it's not hard to see why. Ice Cream Factory is wholly and proudly Nigerian. The milk is sourced from a dairy farm in Nigeria and the ice cream is made on-site.

The ICF owners wanted to re-define the brand position and feed that into their communications and brand speak. It was at this point we came into the picture and the journey started.
The Process
Upon commencement of the task at hand, we rigorously tested the product (read: we had Ice Cream) research purposes of course. Next on the agenda was to engage the owners, staff and even the customers through a number of research activities. We found they all had similar feedback. Our research insights showed consistent repeated use of certain words and terms used to describe the product and this in turn informed the Communication Strategy.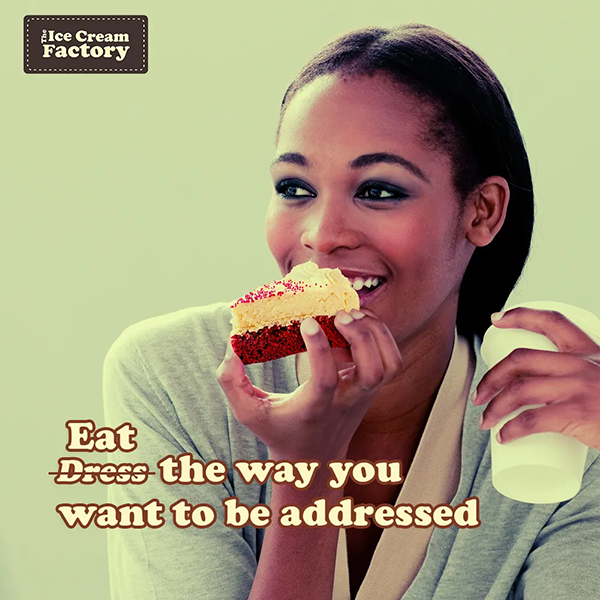 Enablement
We developed ICF's Brand Communications Strategy and this enabled them to imbibe a uniform brand speak across the organisation, this involved conducting in-house brand ethos and enablement training sessions with all members of floor-staff and managers.

The ICF story is still ongoing as we're still enabling them through interior designs, social media communications and experiential designs.
Growth
We have already noticed a marked enhancement in brand engagements and loyalty, and there's more to come.